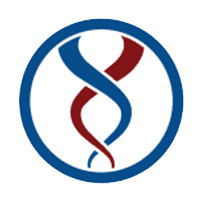 Acadiana Vascular Clinic:
Vein Center of Louisiana
Board Certified Vascular Surgeons located in
Lafayette, LA
If you have kidney disease and require dialysis for ongoing treatment, the Vein Center of Louisiana can help you establish and maintain your needed venous and peritoneal access. Located in Lafayette, Louisiana, this practice provides placement of a temporary tunneled catheter, AV fistula or graft, or peritoneal dialysis catheter. For your dialysis access needs, call or request an appointment online today.
What is kidney disease?
Kidney disease is a condition of the renal system, where your kidneys aren't able to remove waste products and excess fluid through the production of urine. Toxins and fluids build up in the bloodstream, causing significant damage to every system in your body.
Initially, kidney disease doesn't have any symptoms. It's often not discovered until the disease is advanced, and you may already have other complications like irregular heartbeat and changes in mental state.
What is dialysis?
With advanced or chronic kidney disease, dialysis is required to clean your blood and remove excess fluid from the body. Dialysis eliminates waste products either through hemodialysis or peritoneal dialysis.
Hemodialysis
This procedure requires direct access to the blood. The blood is cleaned using a special dialysis machine and cleaning solution. Toxins and fluids are filtered and removed while your blood is outside your body.
What types of dialysis access are available?
The team at the Vein Center of Louisiana offers placement and maintenance of multiple dialysis devices. These include:
Tunneled catheter: temporary venous access device placed in the chest wall, used when permanent access isn't available or ready to be used
Arteriovenous (AV) fistula: connection made between one of your veins and an artery
Arteriovenous (AV) graft: when an artificial graft is used to connect a vein and artery
Peritoneal catheter: small tube placed to access the lining of your abdominal wall, used with peritoneal dialysis.
AV fistula and AV graft access procedures require time to heal and mature before they're available to access your blood directly during hemodialysis.
If you need to establish, repair, or maintain your dialysis access, call or request an appointment online with the Vein Center of Louisiana today.