Shanna Johnson, APRN, FNP-C
Nurse Practitioner located in Lafayette, LA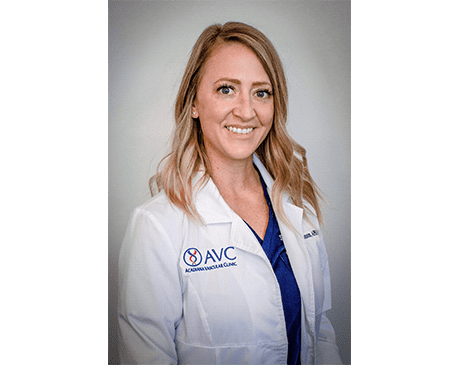 About Shanna Johnson, Nurse Practitioner
Shanna Johnson is an Acadiana native that joins our practice as a Board-Certified Family Nurse Practitioner. She received her Bachelor of Science in Nursing degree from the University of Louisiana at Lafayette in 2009. As a registered nurse, Shanna obtained nearly ten years of experience within several specialty areas including medical-surgical, telemetry, and emergency medicine. In May of 2019, she graduated from McNeese State University with a Master of Science in Nursing degree and was inducted into the Sigma Theta Tau International Honor Society of Nursing within the Kappa Psi Chapter. Shanna received board certification as a Family Nurse Practitioner by the American Academy of Nurse Practitioners.
Shanna is a member of the Louisiana Association of Nurse Practitioners, the American Association of Nurse Practitioners and the Society of Vascular Nursing. She strives to remain educated on the most up to date evidence-based practices and guidelines.
Shanna brings her passion for health promotion, education, and patient empowerment to Acadiana Vascular Clinic. She enjoys seeing patients both in the hospital and in the clinic to provide continuity of care and wellness among patients with vascular disease in our community and surrounding areas.