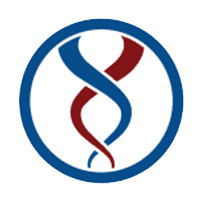 Acadiana Vascular Clinic:
Vein Center of Louisiana
Board Certified Vascular Surgeons located in
Lafayette, LA
Because many vascular conditions don't present symptoms until the disease is advanced, regular screenings for common vascular conditions could be important to your health. The team at the Vein Center of Louisiana is committed to early detection of vascular problems such as peripheral vascular disease, varicose veins, and carotid artery disease. For your vascular health screening, call or request an appointment online with the office in Lafayette, Louisiana.
What is a vascular screening?
Vascular screening involves assessment and testing to help identify risk factors for vascular disease and undetected vascular conditions, and monitor known vascular health concerns.
Heart disease is the leading cause of death in the United States. Early detection of heart disease and other circulatory problems can help to prevent progression and long-term complications of conditions, such as:
High cholesterol
High blood pressure
Deep vein thrombosis
Atherosclerosis, or hardening and blockage of the arteries
Carotid artery disease
Abdominal aortic aneurysm
Peripheral vascular disease
Peripheral artery disease
Chronic venous insufficiency
Many vascular conditions don't present symptoms until they're advanced and long-term complications are unavoidable. Vascular conditions place you at significant risk for stroke, heart attack, or loss of limb. Screening and early detection can help protect your health and your quality of life.
Should I get a vascular health screening?
If you're at high risk for vascular disease, even if you don't have any symptoms, you should have regular vascular screenings. These risk factors include:
Being 40 years or older
Family history of vascular disease
Obesity
Sedentary lifestyle
Smoking
Diabetes
High cholesterol
High blood pressure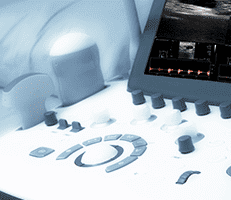 If you have any of these risk factors, vascular screening should be a regular part of your health maintenance plan.
What does vascular screening entail?
Your provider may suggest regular venous health screening based on your risk factors.  Your screening may include:
Blood pressure check
Cholesterol check
Peripheral pulse check
Blood work
Venous ultrasound
Carotid ultrasound
The experts at the Vein Center of Louisiana are committed to protecting and supporting the vascular health of those under their care and in their community. They offer free screenings, both in the office an at local events, and free consultations in their office.
They also offer the Triple Screen, which is a  $99 (valued at $200) vascular screening, that checks for plaque buildup in your neck, legs and arms, and abdomen. This screening can help to rule out or monitor for abdominal aortic aneurysm, carotid artery disease, and peripheral artery disease.
A vascular screening can be a valuable tool to help protect your health, but shouldn't take the place of a physician's full assessment. For your vascular screening and a free consultation, call or request an appointment online with the Vein Center of Louisiana.